ROLE: ASSOC. CREATIVE DIRECTOR - Concepts, Art & Copy Direction, Visual Design
TV Style Frames, Motion + VIZrt Supervision, Customer Communication Graphics & Slides

▼
I led creative on campaign concepts, animation, VIZrt, and production design for interactive sports experiences with a team in LA & NY. These mosaic TV mix channels aired curated video content and offered viewers access to live enhanced scores & stats.

The "living image" campaign captures a static image of an athlete, slowly panning parallax to the background sports stage— freezing a powerful "moment in time" before moving on to another scene. 25 sports, events, and specialty mix channel packages were produced to dovetail annually on the original direction.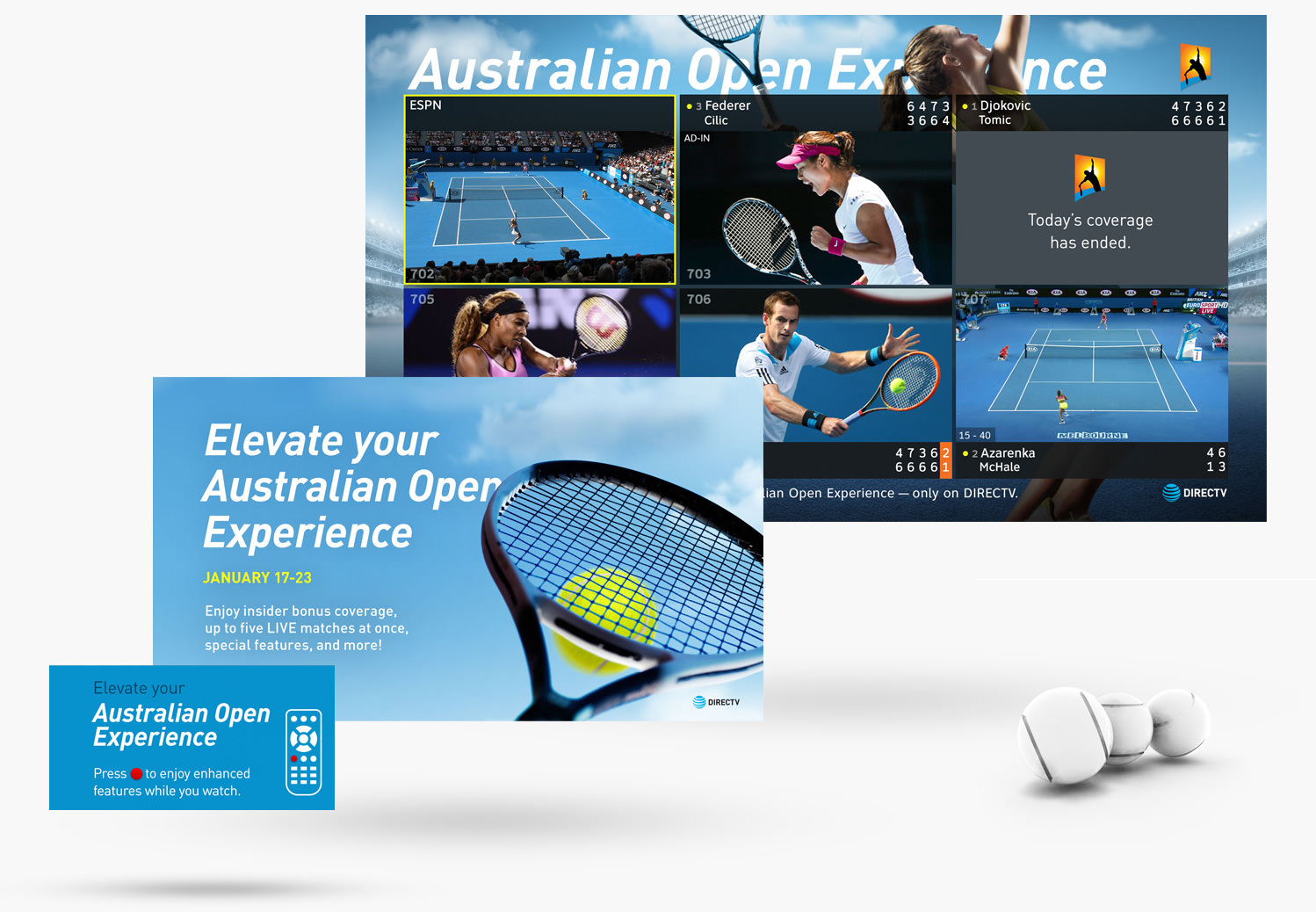 My team and I partnered with cross-functional teams — Content Strategy, Sports Marketing, Engineering, Production / Traffic Ops, Interactive Advertising, etc to design, present, and deliver a premium iTV product package against rigid timelines.
Additional Credit: Jessica Cigno, Nigel Teixeira, Corinna Lietz